About us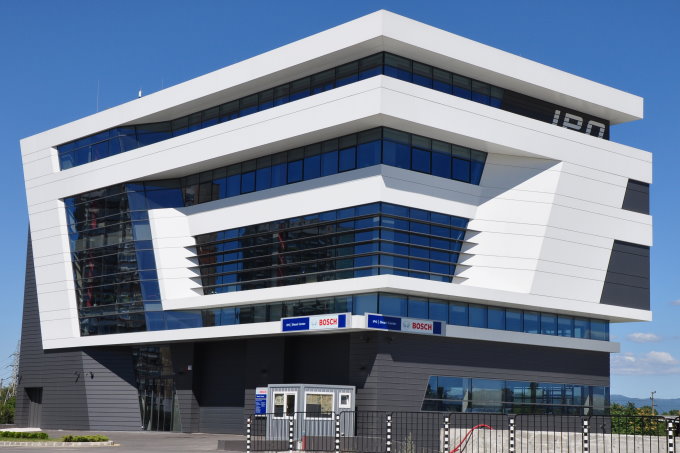 Found in 1990, IPO Ltd. is focused in three business domains – manufacturing, consulting services and distribution of products and services, delivering innovative technology solutions for the machine-building, mining, construction, agricultural and transport industry in Bulgaria as well as internationally.
As a leading manufacturer of centrifugal castings in CEE and with over 20 years of experience, we are focused on the design, manufacture, repair and maintenance of equipment and spare parts for the mining and road construction industries. In addition we provide our own machining capabilities for all manufactured goods and production of finished metal constructions.
At the start of 2011 in IPO Ltd. we expanded our manufacturing portfolio with the design and production of our own brand patented forklifts. The forklifts are of premium quality and design. The high effectiveness and reliability are achieved by installation of high quality components from Perkins, Cummins, Yanmar, Dana, Graziano, Hella, Walvoil, etc.
As a result of the acquired experience in manufacturing industrial equipment and the continuous demand for spare parts and service support in the machine-building, minning, construction, ship-building, transport and agriculture sectors, a second business stream emerged – dealership.
IPO Ltd is an official dealer, authorized distributor and merchandiser of leading global manufacturers of industrial equipment.
Cummins – Leading manufacturer of diesel engines and high-power diesel generators
Fleetguard – World leader in production of filtering systems and products
Allison – Leading producer of transmissions for machines with wide application
Yanmar – Leader in the manufacturing of premium air and water-cooled diesel engines.
Houchin Aerospace – World renowned producer of equipment for aviation and military aviation industries
Bosch - Official diesel service – World leader in the automotive industry
From 2001 IPO Ltd. is a member of the 'Bulgarian Branch Chamber of Machine Building'
From May 2003 we have implemented and are operating Quality Management System ISO9001-1994, while since November 2003 we have been certified in accordance with ISO 9001:2008.
From 2004 IPO Ltd. is a full member of the "Chamber of ferrous and non-ferrous metallurgy' in Bulgaria.
In the core of the company's progress and achievements is the highly qualified team of over 200 people, dedicated on delivering premium service in their areas of expertise.